Introduction
The popular Redmi Note smartphones are at their ninth generation this year, and the initial limited run has enjoyed a warm reception. But the Note 9 lineup is now going global, spearheaded by the Redmi Note 9S and it's we are about to see what it's made of.
The Redmi Note 9S is a bit difficult to decipher at first, but it is the same phone as the Redmi Note 9 Pro available in India. Maybe we will get the local Pro Max as global Pro later, or maybe we won't.
Anyway, the Redmi Note 9S is shaping as your typical bang for the buck offer – it impresses with glass design, a large screen, a very capable chipset, a good value quad-camera at the back, and a huge battery.
Having reviewed a couple of Realme phones already, we did notice this one glaring omission – a high refresh rate screen – but maybe the Redmi will make up for this in some other way. HRR matters only for the operating system and the default apps as few games (if any) are capable of going beyond 60fps on a mid-range chip anyway.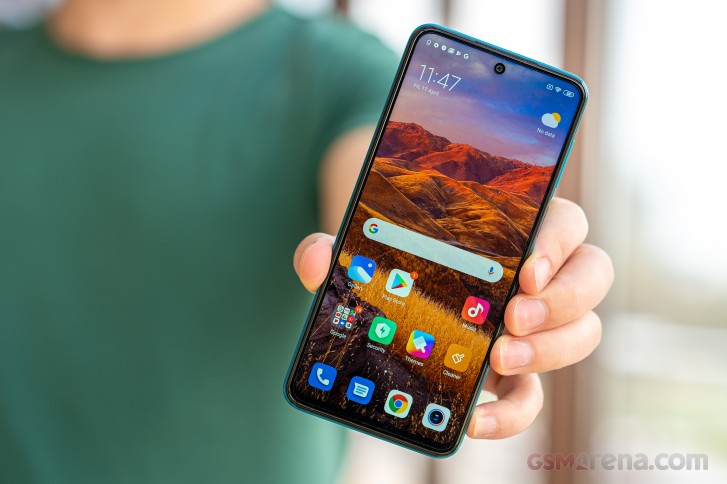 We like that Xiaomi has started offering splash proofing on its phones, and we are glad to see the audio jack and microSD slot stick around. And with these final thoughts we proceed to pop the Redmi Note 9S box open and see what's inside.
Unboxing the Redmi Note 9S
The Redmi Note 9S retail box contains the usual – a charger, a USB-C cable, and a transparent silicone case.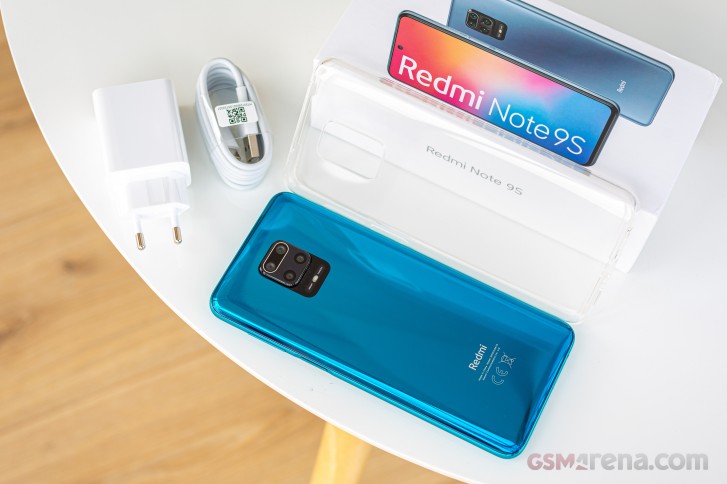 The Redmi Note 9S supports 18W fast charging, but Xiaomi is shipping it with a 22.5W adapter instead – clearly overqualified for the job.
We saw a similar thing with the Mi 10 phones – the company wants you to have a universal USB-PD charger that's compatible with all sorts of devices and this way – to reduce the charger clutter. We do approve!
Oh, the Redmi Note 9S also comes with a thin screen protector applied in the factory, so that is nice as well.
Source of This Review: GSMArena.com